Teaching Faculty
"Teaching Faculty" regularly teach courses entirely or in large part dedicated to ITS students, advise MA and PhD theses and dissertations, and serve on the Program Committee when their other duties permit.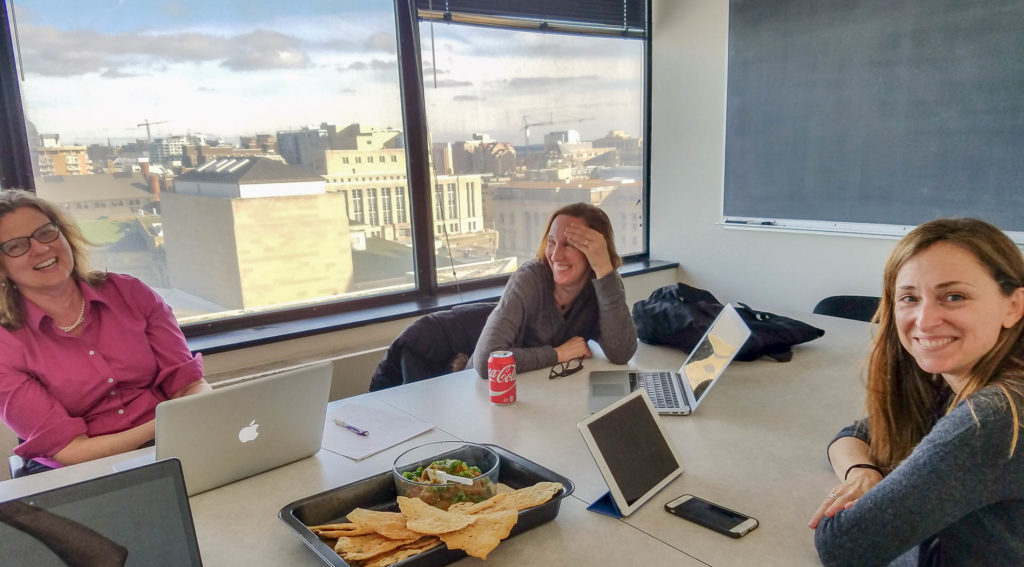 Aparna DharwadkerProfessor of English and Interdisciplinary Theatre StudiesEmail: adharwadker@wisc.edu
Aparna received her Ph.D. in English Literary Studies from the Pennsylvania State University in 1990, and joined the UW-Madison faculty in Fall 2001. Her principal research and teaching interests are in modern Indian and postcolonial theatre, contemporary world theatre, comparative modern drama and theatre theory, diaspora theatre, and Restoration and eighteenth-century British theatre. In 2006, she received the Joe A. Callaway Prize for Theatres of Independence: Drama, Theory, and Urban Performance in India Since 1947 (judged the best book on drama or theatre published in 2004-05), and the H. I. Romnes Faculty Fellowship from the UW-Graduate School and Alumni Research Foundation for outstanding scholarship in the humanities. In 2018 she received the two-year Vilas Associates Award from the UW Graduate School for a project on modernity and the processes of modernization in urban Indian theatre. She has also received essay prizes from Modern Drama (1996) and the American Society for Theatre Research (2014).
Aparna's essays and articles have appeared in a range of journals and collections, including PMLA, Modern Drama, Theatre Journal, New Theatre Quarterly, the Journal of Dramatic Theory and Criticism, Studies in Englishiterature, Studies in Philology, The Eighteenth Century: Theory and Interpretation, Theatre Research International, South Central Review, The Blackwell Companion to Restoration Drama, and Representing the Past: Essays in Performance Historiography. She has received fellowships from the International Research Centre (Freie Universität, Berlin), the National Endowment for the Humanities, the American Institute of Indian Studies, the Folger Library, and the Newberry Library, among others.
Aparna has lectured widely at institutions in the U.S. and abroad, including the University of Chicago, University of Pennsylvania, Harvard University, Yale University, University of Toronto, Freie Universität, Washington University, Rutgers University, University of Georgia, Delhi University, and Jawaharlal Nehru University. She serves, or has served, on the Executive Committee of the American Society for Theatre Research (2018-21), the editorial board of Contemporary Literature (2016- ), the guest faculty for the Mellon School of Theatre and Performance Research at Harvard (2013), the Fulbright Screening Committee for India (2006), the Gerald Kahan Prize Committee of ASTR (2005-08), and the editorial board of Genre (1991-95).
Aparna's most recent publication is A Poetics of Modernity: Indian Theatre Theory, 1850 to the Present, a scholarly edition of seminal works of theatre theory and criticism by Indian practitioners, in English and in English translation from ten other languages (Oxford University Press, 2019. cvii +519 pp). The volume contains 76 selections from book-length works, essays, lectures, prefatory materials, letters, autobiographies, interviews, and memoirs by playwrights, directors, actors, designers, activists, and policy-makers. In 2015, Aparna also published a collaborative translation of Mohan Rakesh's modernist Hindi play, Ashadh ka ek din (1958) under the title One Day in the Season of Rain (Penguin Modern Classics series). Work in progress includes two monographs—Cosmo-Modernism and the Other Theatre, a study of modernist theatre in India from 1950 to 1990; and Ambivalent Modernity and the Processes of Modernization in Urban Indian Theatre, a study of the transformative conditions under which urban theatre has evolved in India since the mid-nineteenth century.
Christine Garlough
Professor, Gender and Women's Studies
Christine Garlough is Professor in the Department of Gender and Women's Studies, Director for the Center for South Asia (2015-16), and affiliate of the Department of Comparative Literature and Folklore, Interdisciplinary Theater Studies, and the Center for the Study of Upper Midwestern Cultures. Her research constellates around issues of art and activism.  Her work centers on how feminist groups, both in India and the South Asian diaspora, use street plays, poster work, performance art, and oral narratives to address social and political exigencies. As part of this work, she has developed the South Asian Feminist Activism Archive (SAFAA), which digitizes and catalogs rare Indian feminist posters. Her research appears in journals such as Quarterly Journal of Speech, Journal of American Folklore, Women's Studies in Communication, Journal of American Folklore, and Western Folklore, as well as the edited volumes and her recently published scholarly monograph, Desi Devas: Activism in South Asian American Cultural Performance (2013). Her new book project, The Danger of Safe Space, takes up questions of restricting discourse to shared political or social viewpoints, and the relation of this to the ethics of care, activism, and acknowledgment in a range of contexts.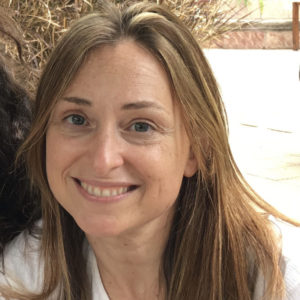 Paola S. Hernández
Professor, Department of Spanish and Portuguese
Paola S. Hernández specializes in contemporary Latin American theatre and performance. She has published numerous articles on Southern Cone theatre, performance, memory politics, sites of memory, and human rights. She is the author of Staging Lives in Latin American Theater: Bodies-Objects-Archives (Northwestern University Press, 2021); El teatro de Argentina y Chile: Globalización, resistencia y desencanto (Corregidor, 2009); and a co-editor of three books: Fifty Key Figures in Latinx and Latin American Theatre, with Analola Santana (forthcoming with Routledge 2022); Biodrama/Proyecto Archives: seis documentaries escénicos by Vivi Tellas, with Pamela Brownell (Papeles Teatrales, Universidad Nacional de Córdoba, 2017); and Imagining Human Rights in Twenty-First-Century Theater: Global Perspectives, with Brenda Werth and Florian Becker (Palgrave, 2013). Her current research project, tentatively titled, (In)visible Bodies: Performing Care on the US-Mexico Border, examines the liminal zones between art, theatre, life, crime, and death.  She has directed four student plays: Entre Villa y una mujer desnuda (2009), Aguila o sol (2011), and Música de balas (2015) and Antígona: las voces que incendian el desierto (2018) at the Play Circle in Memorial Union.

Michael Peterson (Program Director)
Professor, Art, Interdisciplinary Theatre Studies
mpeters1@wisc.edu
Michael Peterson joined the UW faculty in 2000. He is a performance studies scholar, a performance artist, and a teacher. Michael teaches performance studies, dramatic literature, feminist theatre, and other subjects both in the ITS program and at the undergraduate level, as well as experimental production and performance art. Peterson's research includes a critical study of Straight White Male Performance Art Monologues (Mississippi UP). work on performance culture in Las Vegas, and on animals, food, and objects in performance. His newest research is about performance in and about torture and other forms of cruelty. He has published articles in Performance Research, TDR, Theatre Annual, and numerous anthologies.
Michael makes performance works both individually and as part of the collaborative Spatula&Barcode, which specializes in audience-specific relational performance. Since 2008, Spatula&Barcode has produced independent and commissioned works in China, Uruguay, Brazil, Germany, Canada, the Netherlands, Morocco, Croatia, around the U.S., and for the 2013 Wisconsin Triennial at the Madison Museum of Contemporary Art. Michael's 2013 project "Measures of the Lake" was funded by a Madison BLINK! grant and is part of a series on the science and culture of Madison lakes. His newest "solo" work is a barter-based performance that asks how much "acting" can be accomplished by voluntary participants.
Michael competed his PhD at Wisconsin in 1993 and earned his BFA in acting from Ohio University.

Mary Trotter
Title/Department: Associate Professor, English, Interdisciplinary Theatre Studies
Email:mtrotter@wisc.edu
Mary Trotter has been a faculty member at UW-Madison since 2005, where she teaches a wide range of theatre and performance history and Irish Studies courses, from "Introduction to Theatre and Dramatic Literature," to "American Theatre and Dramatic Literature to 1900," to advanced seminars on theatre historiography and on the Irish Dramatic Movement. Her own research focuses mainly on modern Irish theatre, reflecting her larger interests in political performance, theatre and identity, gender and/in performance, transatlantic theatre and culture in the nineteenth and twentieth centuries, and historiography.
Mary's publications include two books. Her first book, Ireland's National Theaters: Political Performance and the Origins of the Irish Dramatic Movement (Syracuse University Press, 2001) examined the dynamic relationship between political activism and theatrical performance in Dublin from the formation of the Gaelic League in 1893 to the Easter Rebellion in 1916. Her second book, Modern Irish Theatre (Cultural History of Literature Series, Polity Press, 2008) offers a comprehensive look at the work of Irish playwrights, players and companies from the 1880s to the contemporary period. In addition, Mary has published articles and reviews in such journals as Modern Drama, Theatre Journal, Theatre Survey, Theatre Research International, and New Hibernia Review, and she has contributed book chapters to several edited theatre and performance collections. Her research is also anthologized in the Norton Critical Edition, Modern and Contemporary Irish Drama (2008). She is currently working on a new book monograph, "Actresses and Activists: Nationalism, Gender and Theatricality in Early 20th Century Ireland." Along with participating regularly on scholarly panels at national and international conferences, she has been invited to present her research as a guest lecturer or plenary speaker at universities and academic meetings in North America, Canada and Ireland.
Her service to the profession includes membership on the Editorial Advisory Board of Modern Drama (2007-present) and North American book review editor for Theatre Research International (2003-2007). She is also completing her two-year term as President of the American Conference for Irish Studies in spring of 2015.
Mary holds an Interdisciplinary Ph.D. in Theatre and Drama from Northwestern University and an MA in English from the University of Texas at Austin.

Mike Vanden Heuvel
Title/Department: Professor, Theatre and Drama, Interdisciplinary Theatre Studies
Email:mvandenh@wisc.edu
Mike joined the University 1996. He teaches courses in dramatic literature (primarily British, American, and Continental), dramatic criticism, and theatre and performance theory ranging from Shakespeare to the European avant-garde and postdramatic theatre. He is an affiliate faculty member in several areas (Integrated Liberal Studies; Visual Cultures; Celtic Studies; Center for European Studies), and currently chairs the ILS Program. Mike is also an active contributor to International Studies and the UW Study Abroad program, having developed programs and taught in London, Dublin and Florence.
He is author of Performing Drama/Dramatizing Performance: Alternative Theater and the Dramatic Text (U Michigan) and Elmer Rice: A Research and Production Sourcebook (Greenwood), as well as essays on theatre pedagogy, dramatic literature, and dramatic theory that have appeared in Theatre Journal, The Journal of Dramatic Theory and Criticism, and New Theatre Quarterly, among others. He is currently at work on Decades of American Playwriting: The 1970s for Methuen, and will follow that with an edited book on American theatre companies post-1970.
Current research interests focus on interdisciplinary studies of theatre and science, a field in which he has published extensively. He is collecting these essays for a volume devoted to theatre and science and tentatively entitled "'Congregations Rich with Entropy': Performance and the Emergence of Complexity."
Mike holds a B.A. from the University of Wisconsin – Madison (English and Comparative Literature); M.A. from the University of Chicago (English); and his Ph.D. from the University of Wisconsin Madison (English).

Manon van de Water (Faculty Emerita)
Title/Department: Professor, Slavic, Interdisciplinary Theatre Studies
Email:mvandewa@wisc.edu
Manon van de Water is the Vilas-Phipps Distinguished Achievement Professor at the University of Wisconsin-Madison, holding a joint appointment in the Departments of Slavic Languages and Literature & Interdisciplinary Theatre Studies. Her research interests have a strong international focus, and include the interdependence of meaning and material conditions in theatre for adults and youth, Russian theatre, international theatre for youth, and theatre and drama in volatile regions.
She has published widely on theatre, drama education, and theatre for young audiences in national and international journals such as Research in Drama Education, Essays in Theatre/Etudes Théâtrale, Modern Drama, Youth Theatre Journal, Theatre Survey, Stage of the Art, Korrespondenzen, Prospekt and Insight/Incite. She is a contributor to the Cambridge Companion to American Theatre; The Supplement to The Modern Encyclopedia of Russian, Soviet, and Eurasian History; Gender and Education: An Encyclopedia; and has written book chapters for, among others, "We Will Be Citizens:" Essays on Gay and Lesbian Theatre (McFarland 2008), Key Concepts in Drama/Theatre Education (Sense 2011), Playing With Theory (Palgrave 2011), and Nationalism and Youth in Theatre and Performance (Routledge 2014).
Manon is the author of Moscow Theatres for Young People: A Cultural History of Ideological Coercion and Artistic Innovation, 1917-2000 (Palgrave Macmillan, 2006); Dutch Theatre for Children (New Plays Inc., 2008/ Dramatic Publishers, 2009), and Theatre, Youth, and Culture: A Critical and Historical Exploration (Palgrave McMillan, 2012), for which she received the 2013 AATE Distinguished Book Award. She is the chair of ITYARN, the International Theatre for Young Audiences Research Network of ASSITEJ, for which she edited Context and Ambiguity (Assitej 2011) and TYA, Culture, Society: International Essays in Theatre for Young Audiences (Peter Lang 2012), a publication of ITYARN and ASSITEJ, which is also translated in Spanish as Teatro para públicos jóvenes: Perspectivas internacionales (Mexico: Instituto Nacional de Bellas Artes and Ediciones El Milagro 2012). In addition she has edited several issues of Youth Theatre Journal. Her latest publication is a textbook Drama and Education: Performance Methodologies for Teaching and Learning, which she co-wrote with UW-alumni Mary McAvoy and Kristin Hunt (Routledge 2015).
Manon is the liaison of the American Society for Theatre Research (ASTR) with AATE and ITYARN, and founding board member and past chair of ITYARN, the International Theatre for Young Audiences Research Network of ASSITEJ. Since May 2014 she serves on the Executive Board of Assitej International, the International Association of Theatre for Children and Youth. Aside from research activities, Manon has also given numerous national and international workshops on theatre/drama education, and has been invited as a jury member to international TYA festivals. Her next project is a biography of Natalia Sats (1903-1993), a major player in the creation of Soviet Russian Theatre for children and youth.
Manon received a PhD in Theatre from Arizona State University and a Doctorandus in Slavic Languages and Literature, University of Leiden, The Netherlands.