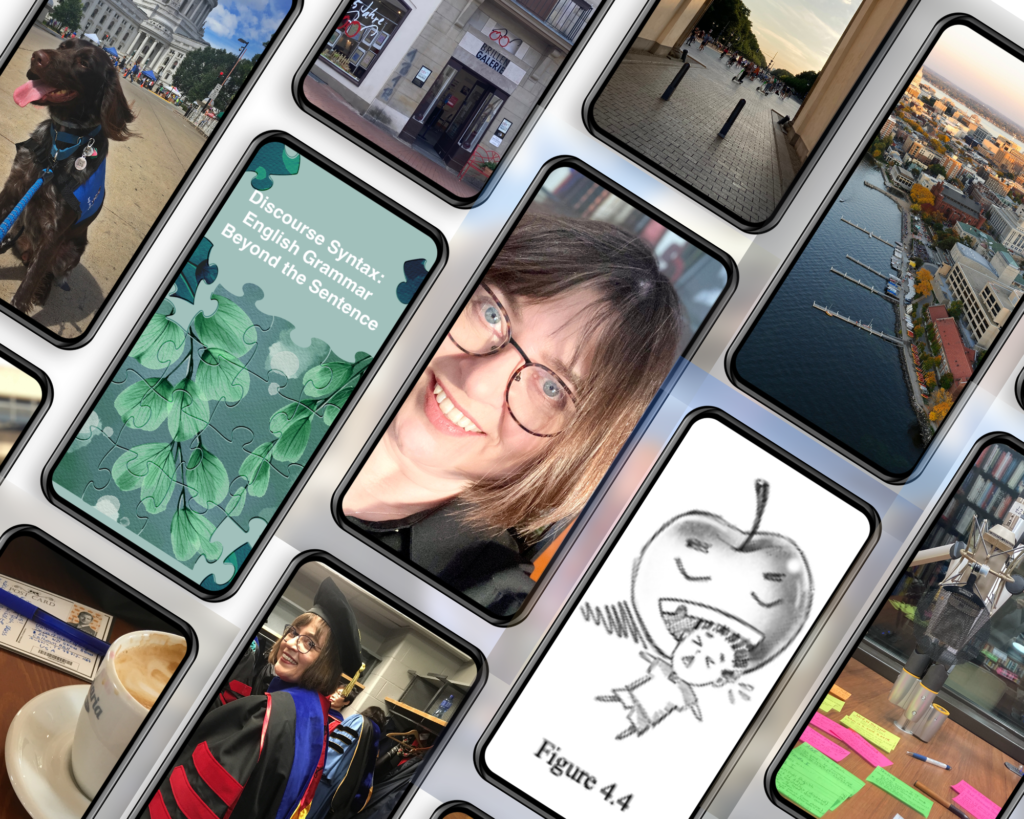 Anja Wanner (name pronunciation here) is the Enid H. Anderson Professor of English at the University of Wisconsin-Madison and a founding member of the UW-Madison Language Sciences Program. A trained syntactician, Professor Wanner has published books and articles on the syntax and semantics of English verbs, the form and function of the English passive, as well as on linguistic variation by register and genre, and on the impact of linguistic prescriptivism. An award-winning teacher at both the undergraduate and graduate level, she teaches courses on English syntax and grammar in use, including a class on "Bad Grammar" (see her interview "Grammar is not the enemy" on Wisconsin Public Radio here). Her new book, Discourse Syntax: English Grammar Beyond the Sentence, co-authored with Heidrun Dorgeloh, was published by Cambridge University Press in October 2022.
Professor Wanner has extensive experience in academic leadership and shared governance. At UW-Madison, she has chaired the Executive Committee of the Faculty Senate and the Department of English, helped establish the interdisciplinary Language Sciences program and the Center for the Teaching and Research on Writing, served on high-profile search and screen committees, and was selected as fellow for the Big Ten Academic Alliance Leadership Program.
Professor Wanner is on research leave until May 2023. Find her on LinkedIn.