Peigen Zhou graduated with a PhD in Statistics in Spring of 2020. His interests were survey inference, Machine Learning, Non-parametric method, and Bayesian analysis. Before coming to Madison, Peigen studied in School of Mathematical Sciences, University of Science and Technology of China (USTC).
Maggie (Shuo) Feng is an assistant professor in English linguistics at
Peking University in Beijing China. She has a PhD in English Language & Linguistics from UW-Madison, where she focused on Second Language Acquisition and Psycholinguistics. She received her MA in Applied English Linguistics from UW-Madison in May 2015. Maggie received a BA in Translation and Interpretation from Central China Normal University. Her e-mail address is shuo.feng@pku.edu.cn
Amy Clay is an assistant professor in French at the University of Illinois at Urbana-Champaign. She has a PhD in SLA and graduated in the Spring of 2018. Her dissertation was about the way second language learners construct knowledge about the tense-aspect system. Amy received her MA in French Linguistics at the University of Caen Basse-Normandie.
Rachel Sobiesk graduated
 UW-Madison in Spring 2018 and majored in Nursing. She was also a lab assistant in a lab studying autism at Mayo Clinic in her home town, Rochester, MN. She became interested in helping in the SLA lab after taking a course in child language acquisition.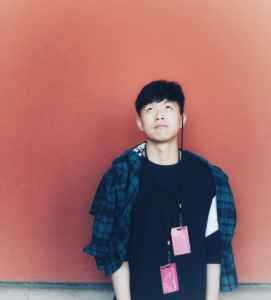 Yige (Luke) Chen is a Master's student in Linguistics at University of Cambridge in the UK. He has a B.S. in Economics, Linguistics, Mathematics and Asian Studies with a Certificate in Computer Sciences from UW-Madison, and graduated in the Summer of 2020. His research interests are natural language processing, East Asian languages, and economics of language. Prior to attending UW-Madison, Yige spent two years studying at South China University of Technology in Guangzhou, China.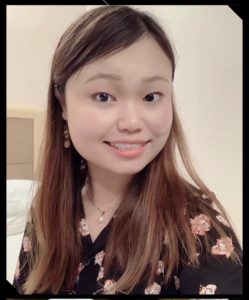 Jinman Fu has now graduated from the Applied English Linguistics Program and the TESOL Certificate Program at UW-Madison. She is interested in Second Language Acquisition, experimental semantics and pragmatics. Prior to attending UW-Madison, she received her BA in English Translation and Interpretation at Shijiazhuang Tiedao University, China. She is now an English teacher in Sichuan, China.